No Comments
First Lady of Phoenix aims to protect kids online with BullyBlocker app
In a research study by American Medical Association almost 30 percent of teens in the United States (or over 5.7 million) are estimated to be involved in bullying as either a bully, a target of bullying, or both. As for online the iSAFE Foundation found that over half of adolescents and teens have been bullied online and about the same number have engaged in cyberbullying.
Addressing this epidemic, The Dion Initiative, Arizona State University, and Nicole Stanton joined forces to build the BullyBlocker app that gauges at-risk adolescents who are most emotionally vulnerable by using a combination of computer science coupled with psychology research.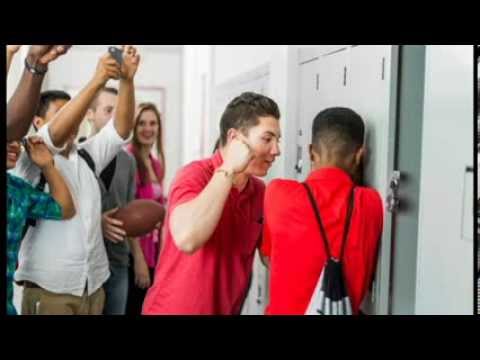 How does it work? BullyBlocker connects to the child's Facebook account and extracts information and data to be analyzed for signs of cyberbullying. It then alerts parents of potential cases where their child may be a victim of this form of online aggression, such as hurtful comments, embarrassing photos, and other methods of virtual harassment.
Lisa Tsosie, a Researcher Assistant on the project said, "BullyBlocker serves as a foundation for the research community to build and improve automatic identification of cyberbullying on Facebook. The direction that we've taken with the platform opens up this very broad problem and forces us to ask specific questions, revealing new problems with inspired solutions."
Privacy is a top concern within the app as well. Although the app requires access to the child's Facebook interactions, the information and conversations identified as aggressive remain anonymous. The parent is notified if the app detects alarming aggregated statistics and the summarizing numerical risk value – the Bullying Rank – inclines or spikes.
Tsosie adds, "The app itself cannot prevent bullying, but it is designed to identify potential cases of cyberbullying and alert the guardian of an individual the level of risk he/she is of being a victim. This process opens the doors for communication between the guardians and the adolescent(s) in a non-invasive way, and it gives victims the opportunity to disclose to their guardian details of their bullying in the earlier stages, before the consequences are irreversible."
The group was selected by ASU's new crowdfunding project, a partnership between the Office of Knowledge Enterprise Development and ASU's Foundation for A New American University, designed to raise money for research initiatives. The project effectively reaches public audiences in order to ask for donations, and the BullyBlocker group had a goal of $10,000 for new equipment and personnel to aid in the implementation stage of the app. However, their site only raised a little over $3,000.
What other apps can keep your kids safe? We have them at AZTB.
Learn more about The Dion Initiative
 Images provided by Arizona State University
Contributions from American Medical Association & Bullyingstatistics.org