One Comment
GoDaddy partners with Microsoft to offer Office 365 for small businesses
GoDaddy, the Web's top platform for small business, and Microsoft Corp. announced today a long-term strategic partnership to offer Office 365 as GoDaddy's exclusive core business-class email and productivity service to its small-business customers. This partnership supports GoDaddy's ongoing push to deliver premium small business management solutions. Serving 12 million customers worldwide, GoDaddy has created a simple experience for small businesses with industry-leading productivity tools backed by best-in-class customer support at an affordable price.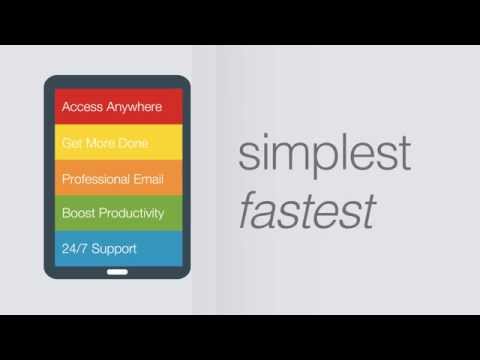 "Combining our small-business expertise together with Microsoft's productivity offerings opens new doors for small businesses to easily get the tools they need to get more done in their day," said Steven Aldrich, senior vice president of Business Applications, GoDaddy. "We've created a simple way to attach Office 365 to a domain name, helping small-business owners look professional and work anywhere, making the business of running their business easier."
The strategic agreement between Microsoft and GoDaddy provides small businesses with seamless access to professional email connected to their domain names, cloud storage and a full suite of Microsoft productivity solutions. Plus, with GoDaddy, users receive around-the-clock live customer service, helping save time best spent focusing on their business. Also as part of the agreement, Microsoft created a unique offering of domain-based email and storage especially built with GoDaddy's very small businesses in mind.
Office 365 offers business-class email, shared calendars, instant messaging, online conferencing and access to the most up-to-date documents. These capabilities are delivered as a cloud service available to users wherever they are, online or offline and across a variety of devices, offering access to the most up-to-date versions of the files and tools they need to get things done. Unlike some offerings designed for consumers or small businesses, Office 365 includes built-in security features that help deflect malware, spam, phishing attacks and other threats.
"We're excited that GoDaddy has chosen to exclusively offer Office 365 to its small business customers, giving them easy and supported access to productivity tools being used by some of the most successful businesses in the world," said John Case, corporate vice president, Microsoft Office. "GoDaddy's relationship with small businesses combined with Office 365, the fastest-growing Microsoft product in history, will help bring the benefits of Office 365 and modern cloud services to even more companies, whether they're seeking to modernize how they do business or simply starting up."
Read more coverage of GoDaddy and watch our exclusive interview with GoDaddy CEO Blake Irving