No Comments
Gadgets for the Guru
The FabricSkin Keyboard Folio is a folio-style iPad case meant to protect both the touch screen and the back panel. The case features a keyboard for those who are looking for an easier typing experience. Magnets hold the iPad in two positions: upright with the included keyboard exposed or laying flat with the keyboard hidden. Additionally, the magnets interact with your iPad to wake it when the case is opened up and put it to sleep when it is closed to preserve battery life. The keyboard features a battery life of up to three months on a full charge and the case comes in orange, black, blue and yellow. $149.99 logitech.com.
The DoorBot is the modern doorbell designed for mobile devices. This WiFi enabled, video doorbell allows users to stream live video of their home's doorstep to their smartphone or tablet. After a quick installation, homeowners can access their video through the free DoorBot app compatible with Andriod and iOS devices. Additionally, users can also speak to guests at their door via a built-in microphone and speaker. The DoorBot features built-in night vision and is operated by the internal battery or existing doorbell wiring. Preorder available now. $199 getdoorbot.com. Watch the DEMO of the DoorBot, CLICK HERE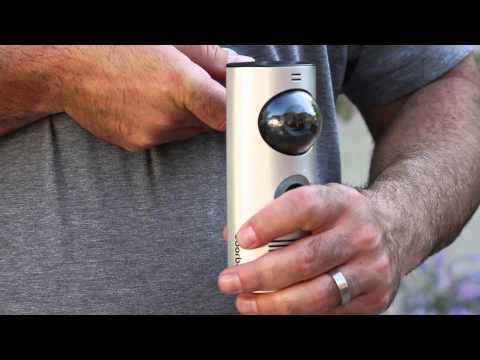 How many times have you been woken up by a wrong number? The Dreamer by Hale is an app-powered alarm dock designed for Android phones that can manage those middle of the night calls by filtering out the important calls from the wrong ones. The dock has an automatic call-screening feature called SmartSilence that allows users to selectively choose which calls will come through on your phone while sleeping. Users can choose contacts that will always come through, others could receive an auto-text when they call and some could be blocked entirely.
Additionally, the Dreamer also functions as a charging and speaker dock. Hale is currently running a Kickstarter for the Dreamer through mid-October. $59+ kickstarter.com. To learn more about the Dreamer, CLICK HERE.
According to a study by Chuck Gerba, a professor of microbiology at the University of Arizona, "Cellphones are 10 times as dirty as a toilet seat." So now that you are grossed out and want to clean your phone, what do you use?
One option is the PhoneSoap Charger, a safe, effective way to clean and sanitize your phone without soap or water. The dual sanitizer and charger is equipped with two UV-C lamps that produce a wavelength of light that passes through the cell walls of bacteria and virus to compromise their DNA. The PhoneSoap Charger only take four minutes to complete sanitation and designed to fit any phone and features a standard USB port for your phone's charging cable. Get to cleaning! $49.95 phonesoap.com. To see how the PhoneSoap Charger works, CLICK HERE