No Comments
$50K on the line, Venture Madness now open for applications
As the University of Arizona and Arizona State University prepare for this weekend's territorial match, startups across the southwest are gearing up for their own battle with $50,000 on the line.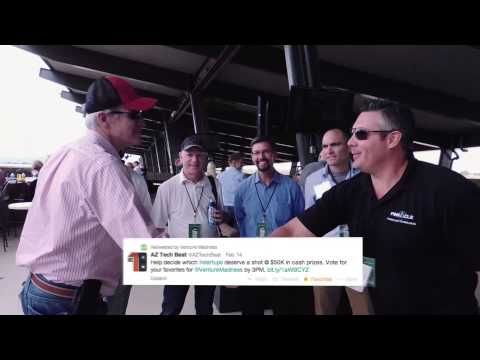 Presented by Invest Southwest in partnership with the Arizona Commerce Authority, Venture Madness is a competition that pits 64 startups in a head-to-head bracket for the chance to win a share of $50,000, and all the bragging rights that go with it.
Related: Pinnacle Transplant wins Venture Madness 2013
While 16 of the spots are already guaranteed to past participants from the ACA's Arizona Innovation Challenge, the application to be one of the additional 48 opened today.
Startups from the southwest can apply to participate in Venture Madness from November 24 to December 18. The 48 companies selected from the seed pool will be announced on January 9.
After all 64 startups are confirmed, the battle begins. The first rounds of Venture Madness include two online elimination rounds that are determined by a judging panel. During this time, the public is able to fill out a bracket on the official website and follow each team's progress.
Once the online rounds are complete, the advancing 16 teams will make it to the live-demo portion of the competition, which will be held at the Talking Stick Resort in Scottsdale, Ariz. from March 4-6.
So, startups, hit the record button and send in your 90-second elevator pitch video along with your application as there can only be one crowned champion of the 2015 Venture Madness.
For more detailed information, please see www.venturemadness.com.
Graphics courtesy of Venture Madness