No Comments
Gadgets for the Guru: Cooking edition
Create scrumptious cuisine with these awesome gadgets that can enhance any meal.
EatSmart Precision Elite Thermocouple Food Thermometer
Do you love cooking, baking, grilling and all things food-related? The Precision Elite Food Thermometer is designed by chef's and cooking professionals so that you can serve up delicious meals and desserts with precision. Using EatSmart's InstaRead technology, the Precision Elite Food Thermometer is able to read temperatures in 3 seconds of less with a broad range of -40F to 572F (Fahrenheit/ Celsius Switchable). 2 year Full Warranty included
Available on Amazon for $39.95
KettlePizza
KettlePizza was developed to give people an affordable way to cook real wood fired pizza on a traditional charcoal kettle grill. The stainless steel sleeve goes between the grill top and bottom creating a cooking chamber that remains consistently hot throughout the cooking cycle because the lid never needs to be removed. This solves the problem of overcooked bottoms and under cooked tops, which is the common result when cooking pizza on an outdoor grill. The KettlePizza is the perfect tailgating accessory for pizza lovers!
A variety of kits range from $149.95-$399.95 on KettlePizza.com
Prep Pad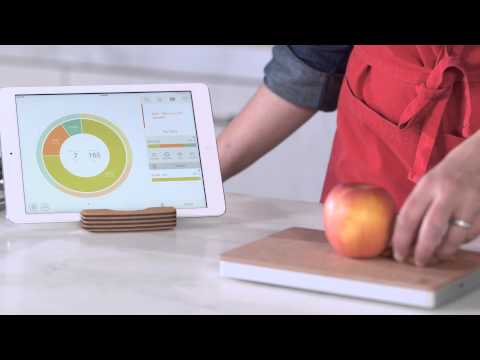 This kitchen accessory from The Orange Chef Co. is a smart food scale that gives you real-time insight into your snacks and meals. Use it to create balanced servings through beautiful visualizations of protein, carbs, and fats, with the Countertop app for iPad 3, 4, Mini, or Air. The Prep Pad is Bluetooth enabled, has ± 1-gram accuracy, 15 lbs capacity, and the top material is approved by the National Sanitary Foundation and Forest Stewardship Council. Chop, dice, and mince your favorite ingredients while your Prep Pad takes care of your nutrition.
Available on The Orange Chef Co. website for $149.95
George Foreman 4-serving grill
This compact, 4-serving grill boasts the exclusive "George Touch" non-stick coating that cooks any meat to perfection and removes up to 42% of fat content. With removable, durable, and dishwasher safe plates it's ridiculously simple to grill and clean your George Foreman grill during a tailgate. What will you cook with your George Foreman grill? AZTB loves to grill chicken, burgers, or carne asada. Maybe you'll take after Michael Scott and you'll adopt the morning routine of waking up to the smell of bacon.
Available on Amazon for $39.99
Find more Gadgets for the Guru right here