No Comments
Become the warrior – PrivoVR unveils virtual reality motion-capture gaming suit
On

January 8, 2014

http://www.aztechbeat.com
Forget joysticks and virtual glasses gear, why don't you just become the ninja or warrior? The innovators at YEI Technology believe that YOU should be immersed in the game. Unveiled at CES 2014, the PrioVR is a 360 degree, full-body inertial motion-capture gaming suit that allows users the ability to interact naturally and seamlessly in a virtual world.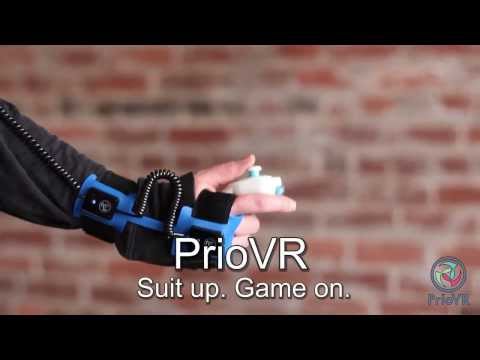 The YEI 3-Space sensor hardware works with a centralized, wearable wireless hub architecture with no need for cameras, optics, line-of-sight or special environments-it's just you and the game. "Suit up. Game On" is the company motto. Why not, it's planning to be priced in the sub $400 range for a complete suit of 17 sensors. The company touts that this technology is comparable to current professional grade inertial motion-capture systems that cost $60-80K.
If you are wondering about multiple players, you're in luck, the PrioVR system is based on sensors that communicate directly to the Hub which is expected to handle 35-42 sensor units.
The game they showcased at CES (seen below) with their prototype was produced in-house.
Now to get technical for you developers out there. Each YEI 3-Space Sensor uses 3-axis gyroscope, a 3-axis accelerometer, a 3-axis magnetometer, and a high-performance microcontroller that performs the complex task of fusing the raw sensor outputs into a highly accurate orientation estimate. The wireless range is 30-40 meters and the battery is expected to last 8-10 hours.
If you are feeling the need to code, the PrioVR developer kit is designed to make it easy to use PrioVR, no matter where your project lives. "Our plan is, right from the start, to provide drop in support along with example applications for the major game engines such as UDK, Unity, and CryEngine. We will also provide a flexible and full-featured API with the goal of making it ridiculously easy to integrate PrioVR with any project or platform," as stated on their site.
With this kind of gear, I'm looking forward to bringing out my inner ninja-hopefully without subjecting myself to a groin injury.
Photos provided by YEI Technology