3 Comments
Tech community mourns loss of rising star developer
On

December 20, 2015

http://www.aztechbeat.com
The local tech community is mourning the sudden death of a rising star software developer. This last week, Ian Preston, 19-years-old, tragically took his own life according to his father Stuart Preston. "This was totally unexpected and we did not see it coming," Stuart said in our interview. No additional details were released.
Ian fell in love with programming at age seven, Stuart said, and by age nine, he was already writing programs. "We weren't sure if [the programs] were real" or some gibberish, but it was real, Stuart said. Ian was home-schooled and during that time he wrote a program to help other home-schooled children teach themselves math. "He put [the program] on a CD and sent it to his friends," Stuart said.
Ian continued to digest book after book about programming and teach himself code. At age fifteen, Ian decided he wanted to intern with a local software company and ultimately ended up at Axosoft in 2012. "It was a dream for him," Stuart said. Following this experience, Ian briefly worked on game development at Benerino Studios.
In 2013, Ian returned to Axosoft and to date was the company's youngest full-time hire. During a 30-day Axosoft challenge, Pure Chat, a live chat software platform for small businesses, was born, and Ian was named CEO during the project. "It was a real honor for him," Stuart said. Pure Chat launched in 2012 and is now a thriving startup in the Arizona ecosystem.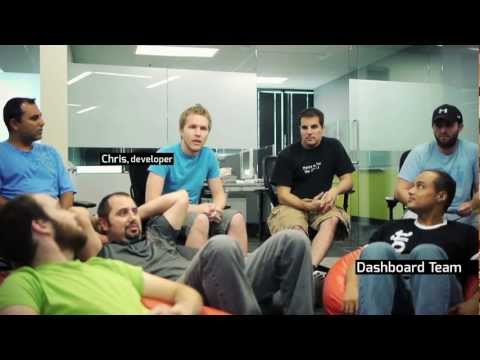 It wasn't long until Ian's talent was known around town. In Fall 2013, startup HiringSolved, a job talent search engine, located at co-working space Gangplank Chandler, lured him away to build out the product. With Ian's help, the platform evolved into Expanded.io, a data mining platform.
"Ian was on cloud nine there, and they did some great things." Stuart said.
Hamid Shojaee, founder of Axosoft and Pure Chat said in a statement, "I first met Ian when he was 16-years-old and had applied to be an intern at Axosoft. When I interviewed Ian, within 30 seconds it was obvious that he was an extraordinary, thoughtful and brilliant individual. He immediately gained the respect of everyone at Axosoft during his brief internship by making meaningful contributions to the Axosoft code base – something that is rare during an internship. In fact, he was such a great team member that I appointed him to CEO of Pure Chat during Axosoft's 30-day project."
"The following year, at the age of 17, Ian become the youngest full-time hire at Axosoft," Shojaee said. "Of course, being as smart and in demand that Ian was, shortly after, he was recruited by another of the Valley's successful startups, HiringSolved. I always thought that I would some day work with Ian again. I consider it a privilege having had worked with him for the brief period that I did. I'm deeply saddened and heart-broken that the world lost such a talented individual at the age of 19. I have no more words to describe my sadness."
Software engineering is my passion. I get up every day to build efficient, beautiful solutions to tough problems. ~ Ian Preston via LinkedIn
Shon Burton, co-founder HiringSolved and Expanded.io, said in a statement, "It's hard to find the right words to convey how important Ian was to our team. I'm still struggling with the loss personally. Ian was exceptionally talented. I've often said 'I'd rather have 1 Ian than 10 Stanford CS grads'. That's how good Ian was, [and] Ian was completely self-taught."
Burton and his co-founder recently asked Ian how he would feel about taking charge of a new project at the company, "He was always up for a challenge. Always," Burton said.
Burton said that Ian was loved by his team and inspirational to all through his actions.
"Besides being funny, whip smart, and hard-working, he was a huge team player. He believed in bettering himself every day. I watched others, including myself, work a little harder because Ian always would," Burton said.
Ian's talent spoke volumes within the Expanded.io platform. "He made huge contributions to our software [and] touched many of the core systems our software is built on. In my mind, Ian lives on throughout all of that code," Burton said. "At HiringSolved we intend to honor his memory by kicking ass, taking names, and being the best we can be."
"He's worked with a lot of great people and great companies," Stuart said. "We're very touched by the impact he's had on friends and other businesses, and it's a tragedy. We want to celebrate the great person he was."
I never stop pursuing perfection, but I always ship software on time. – Ian Preston via Linkedin
Ian is survived by his father, mother and younger sister.
We at AZ Tech Beat send our thoughts and prayers to the family, friends and colleagues of Ian during this time of grief. Ian will be missed.
Learn more about the companies Ian worked for here:  Pure Chat & Expanded.io