No Comments
Growing a company comes down to the people – Interview with Inilex CEO Michael Maledon
On

July 21, 2015

http://www.aztechbeat.com
A car is stolen every 45 seconds according to the National Highway Traffic Safety Administration.
In an effort to recover a vehicle, law enforcement and owners turn to telematic technology-a combination of telecommuncations and infomatics that send and receive data via telecommunication device, such as a GPS tracker.
Inilex, the leading GPS-based recovery software solution, has been acquired by Sperion. Combined they are "the largest non-original equipment manufacturer (OEM) connected vehicle company," CEO and President Inilex Michael Maledon said in our interview.
Inilex platform has been a critical tool for law enforcement during car thefts and recovery of a child during an Amber Alert. In the last 12 months, close to $2 million worth of cars have been recovered, Maledon said.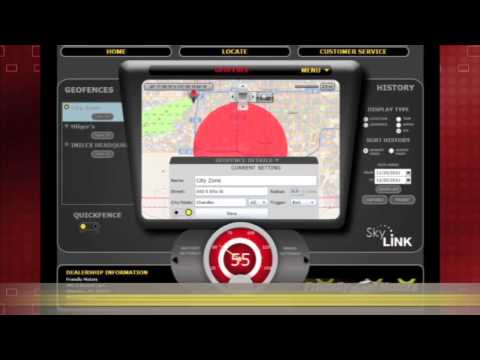 SkyLink helping monitor teen drivers
Back in 2010, Inilex was using their software for home security and some vehicle solutions. When the company launched SkyLink, a real-time vehicle monitoring platform, they chose to focus solely on automotive solutions.
With Maledon at the helm, the company expanded their product verticals to include Inilex GPS, designed for the finance lenders and dealers, and Inilex Fleet, for fleet management and vehicle tracking. He also added a 24/7 customer service center and developed consumer-based mobile tracking and reporting applications.
It wasn't all rose petals on the road to success. Maledon accepted the role as President & CEO at end of 2010 during the auto recession when the company was close to insolvent.
"…the economy was struggling and the automotive market was on it's way down. [This was] right when GM was in bankruptcy," Maledon said. If the company couldn't pull out of the trenches the next step would be to sell it.
However, it was the people who turned it around, Maledon said. "At the time, there were five people and [we started] getting the right people and building the company."
Maledon grew the company to 85 employees and serviced 1,100 car dealerships nationwide.
Inilex was recognized as one of America's Most Promising by Forbes, named a finalist in the Arizona Governor's Celebration of Innovation Award, and they made the Inc 500/5000 and Deloitte Technology Fast 500 company list. Maledon was named a semifinalist for E&Y Entrepreneur of the Year in 2014.
With the expansion of services, high growth and strong profitability, Maledon said they were approached by private equity firms and other companies interested in acquiring Inilex.
What made Sperion attractive was the joint vision and complimentary platforms in the automotive industry, Maledon said.
"Sperion has a terrific infrastructure, a huge data network that allows us to rapidly expand and a huge sales channel in their other markets; bringing it together with our sales team [made for a] real synergistic combination," Maledon said.
Maledon said operations will continue in Phoenix and all jobs were transitioned in the acquisition. He will stay on as a strategic advisor for the near future.
"When this opportunity came up there were three things important to me: make sure it was a fair value for shareholders, it was a great opportunity for the employees, and a great result for our customers. All three ingredients came together," Maledon said.
In the end, growing a successful tech company comes down to the people.
"I go back to the people, and finding the right people is what makes you successful. I was blessed to be surrounded by great people, from our development team to our administrative and sales staff leadership."
Learn more about Arizona companies being acquired at AZ Tech Beat.
The article has updated data since the interview