No Comments
Toaster size artificial heart system bridges transplant gap- video
SynCardia Systems, a privately-held owner and manufacturer of the world's first and only FDA, Health Canada and CE approved Total Artificial Heart, is helping patients of all generations transition as they await a heart transplant. Their device is used as a bridge for heart transplant for people suffering from end-stage biventricular heart failure in which both ventricles can no longer pump enough blood for a person to survive.
Watch and listen to testimony from surgeons and patients about their experience with the innovative and life-changing technology.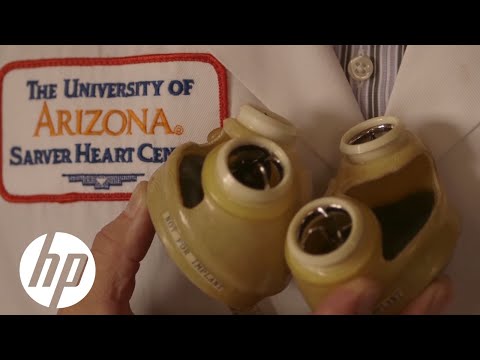 The video includes discussion of 3D printer technology that produces a CT-guided, virtual 3D modeling platform to correctly fit the SynCardia Heart for smaller patients.
"3D printing gives you a much better idea and confidence as a surgeon to go in there and say, 'You know what? We can do this. It'll be fine,'" says Dr. Zain Khalpey, a heart surgeon at the University of Arizona Medical Center.
RELATED: ASU and Phoenix Children's Hospital build 3D printed hearts for pre-op strategies
The video is published on the HP Matter website and was produced by Fast Company Content Studios.