No Comments
EDU tech startup tackles low reading rates with the cloud
As the country pushes to advance education in terms of math and science, there is a new education technology startup that is focused on getting reading back into the spotlight.
Learning Ovations recently received a $1.05 million grant from the U.S. Department of Education to enhance the development and commercialization of A2i, a cloud-based classroom literacy tool.
A2i — short for Assessment to Instruction — takes semi-annual assessments of students' vocabulary, decoding and comprehension skills and provides teachers with individualized, in-class reading instruction for the students.
"This grant allows us to empower many more teachers to successfully individualize for their children in K-3 classrooms faster," Jay Connor, founder and CEO of Learning Ovations, said. "With our goal being all children reading at grade level by the end of third grade, we want to bring these outcomes to children as quickly as possible to break the cycle of poverty that is so closely related to poor reading outcomes."
According to the National Assessment of Educational Progress, more than one-third of American children are lacking in fundamental reading skills and only 8 percent reach advanced reading levels by fourth grade.
And the impact on the economy for retention alone is enormous. Just for Arizona, the state's Department of Education estimates that it will cost nearly $150 million a year to retain third graders who are not reading at a basic level.
To solve this problem, the Scottsdale-based startup has been working to perfect its algorithm through research led by Arizona State University professor and Learning Ovation's chief research officer Carol Connor.
Carol worked with researchers at the University of Michigan and Florida State University to collect data from seven randomized control trials, which were all funded by the National Institutes of Health and IES.
Of the nearly 2,000 students who participated in the trials, 94 percent of the children who were in A2i classrooms from first to third grade were reading at or above grade level by fourth grade. In contrast, only 78 percent of the children in the controlled classrooms were reading at grade level.
"I created this technology tool to essentially reverse engineer learning," Carol said. "We know where we want a kid to be at the end of a school year, so we test their skills — decoding, vocabulary and comprehension — and these equations compute the amount of time kids would need to spend in one of four types of instruction that would get them to grade level."
Using the data derived from semi-annual assessments of students' skills, the A2i algorithm generates tailored lesson plans for each student.
These lesson plans include arranging students into small, flexible reading groups where teachers specialize their code and meaning instruction based on the students' needs.
Along with this, the A2i algorithm generates recommended learning activities that meet the minute requirements for each student.
All of A2i's student data and lesson plans are stored via cloud computing since it is one of the most secure storage methods available, Carol added.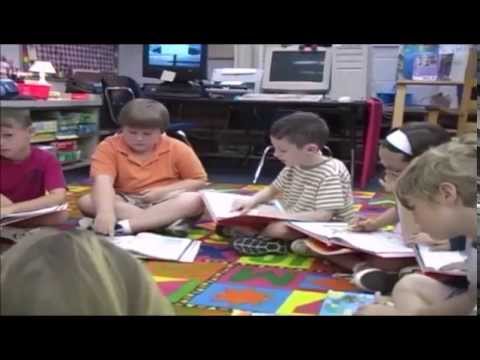 While Learning Ovation's other grants have been research-focused, its most recent investment is focused on making A2i available at an affordable price so that the software can be introduced to schools across the country.
As of now, three schools — one in Phoenix and two in Pennsylvania — have the commercial version of the software.
"This is a model that I hope we see more and more; that you go from the research to a commercially viable product that still works as it's supposed to work," Carol said. "That's better for everybody."
Read about other EDU tech startups in AZ
Graphic courtesy of Learning Ovations