No Comments
Bosse Tools receives $200K to build its production
One of the oldest tools — the shovel — is changing its look and, in the process, is digging up some cash from local venture funds to support its designers.
Bosse Tools, a Scottsdale-based shovel and tool company, recently received a whopping $200,000 from the Maricopa County Manufacturing Venture Fund, bringing the startup to a running total of $750,000 from investments.
"We are very thankful that the MCIDA has bought into the vision of ergonomic hardware tools," Stephen Walden, Bosse Tools founder and CEO, said.

The current investment is a product of a $1 million grant given to Arizona State University by the Maricopa County Industrial Development Authority to help companies in ASU-supported accelerator programs enter early-stage manufacturing.
Based out of ASU's SkySong Innovation Center, Bosse Tools plans to use the funds to ramp up the first production cycle of its ergonomic shovels.
"Prior to the fund, we were capable of getting the first 1,000 shovels made, but this investment allows us to kick into high gear with full production," Walden said, adding that Bosse Tools' first production run is set to crank out 10,000 shovels.
Since the inception of Bosse Tools in 2011, the company has raised $750,000 between a Kickstarter campaign, two private investments, the MCIDA investment and other grants through ASU.
Last year, the startup successfully funded its Kickstarter and raised over $64,000, which put Bosse in the top 5 percent of Kickstarter projects that were able to bring in over $20,000.
So, what exactly makes these shovels so different from the ones currently lining the walls of your garage?
Unlike other shovels that offset the wrists and hands, Bosse shovels use ergonomic technology to keep the user's body in a neutral position in order evenly distribute the weight and reduce possible injuries.
One feature that is the core of all of Bosse Tools' shovels is its 360-degree handle located in the center of the shaft. The double-handle design allows the body to work in a more neutral position and the user to customize the hand position for any task.
With 12 designs in the company's product gallery, there is a shovel and tool that meets everyone's needs. Whether you are facing the gloomy future of shoveling piles of snow this winter or landscaping your garden in warmer climates, you won't have to worry too much about breaking your back to get the work done.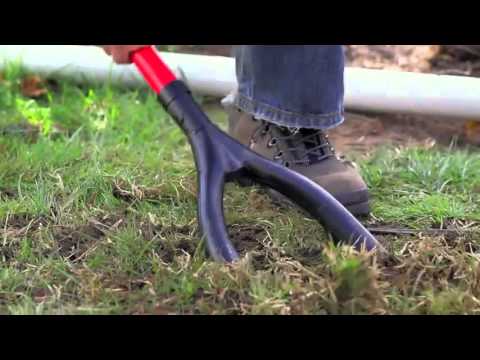 Bosse Tools currently has about 800 pre-orders, and while most of the orders came from its Kickstarter campaign, other businesses and individuals have placed orders as well, Walden added.
"We anticipate shipment at the beginning of 2015, and we also will be sending out a gift to each of our customers for the holidays while the shovels are in the final stages of assembly," Walden said.
Since its Kickstarter campaign, Bosse Tools has been noted in Popular Science magazine and has gone to compete in various startup competitions and entrepreneurial events, including the Governor's Celebration of Innovation this past August where Bosse Tools came in as a finalist for Startup Innovator of the Year.
Read: Shovels, hearts and ebooks among finalists for Governor's Innovation award
As of now, the shovels are available to pre-order for $79 on its website.
Graphics courtesy of Bosse Tools