No Comments
Entrepreneur mag names ASU startup finalist for College Entrepreneur 2014
On

August 7, 2014

http://www.aztechbeat.com
Entrepreneur magazine announced their top five collegiate finalists for the 2014 contest and one of our own from Arizona State University made the list.
Force Impact Technologies and the creators of FITGuard, a mouthguard that indicates the amount of force an athlete endures through a visual display-information from a collision and is synced to their database and an individual's smartphone, needs your vote to win $5,000 and take home the title College Entrepreneur of 2014.
Anthony Gonzales, co-founder of Force, was a former rugby player and knows the value of diagnosing concussions and protecting youth athletes today from potential brain trauma-and set out to develop a product to help kids with his co-founder Bob Merriman. "FITGuard is a real solution to help keep kids safe while they play the sports they love," Merriman said.
With athletes returning to their school's sport teams, parents are going to get an additional permission form from the Arizona Interscholastic Association specifically about mild traumatic brain injuries requiring them to notify the school of any symptoms or complaints from the child after athletic activities.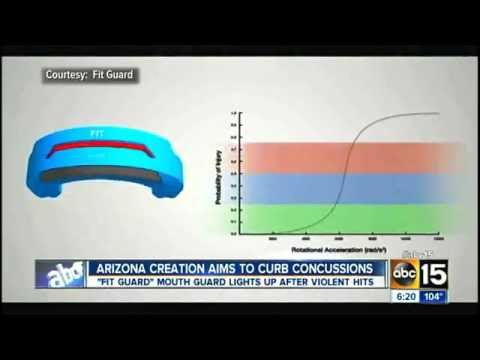 According to clearedtoplay.org, 400,000 brain injuries (concussions) occurred in high school athletics during the 2008-09 school year, and one shocking statistic is that female high school basketball players suffer 240 percent more concussions than their male counterparts.  Gonzales would like to reduce those stats even more.
Force is a cohort of Arizona State University's Entrepreneurial Innovation Group and recently took home the win at the second Arizona Collegiate Venture Competition, $30,000 prize money plus mentorship…and of course one year of bragging rights.
Read: More coverage about Force Impact Technologies
"We are very proud of Anthony for being recognized as a finalist for Entrepreneur Magazine's prestigious College Entrepreneur of 2014 award," said Mitzi Montoya, ASU's vice president and university dean of entrepreneurship and innovation. "This is the fourth consecutive year that an ASU student entrepreneur has made it to the final round of the competition, which is a great reflection of the university's vibrant entrepreneurial culture and its ongoing commitment to the development of student ventures."
They need your vote to win, click here to vote for Force Impact Technologies!
More resources on concussions:
Graphics courtesy of Entrepreneur Magazine, Clearedtoplay.org