One Comment
Home cooks make money doing what they love with startup InHouseCooks
The ability to whip up a delectable delight isn't just for the professionals, but also for the food enthusiasts that like to cook a special dish that they mastered years ago. Wouldn't it be cool if these special talents didn't go unnoticed, but rather were advertised on a website that employs the services of personal, yet semi-professional chefs? This is where InHouseCooks.com (IHC) comes into play.
InHouseCooks.com is an online culinary marketplace that matches local cooks with clients looking for home-cooked meals. CEO David Burgett founded the company in Phoenix, with the help of Nick Avlonitis and Imran Mirza, Director of Engineering and Director of Marketing.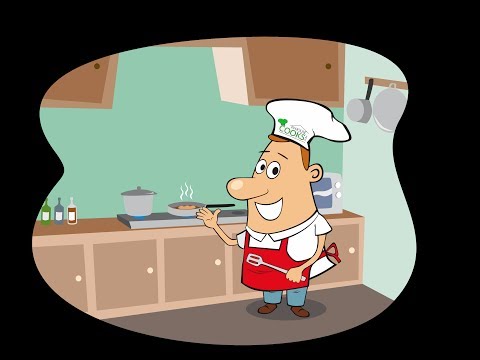 "Raised in Spain, Greece and Turkey, I am a lover of delicious cuisine from around the world," Burgett said. "Unfortunately, I am not a great cook and I got tired of having to spend hours cooking the same mediocre meals, then cleaning the kitchen after a long day's work. So I started looking for other options."
How it works
If you are a foodie that scrolls through Pinterest for delicious dishes, then this will feel familiar, except you don't have to go through the process to make it. Through their filters, you can search for dishes or specific diet needs, price point and delivery options, one being for the cook to make the dish at your house. Once you've decided on the meal, IHC shows you a complete profile of the cook and their Yelp-like reviews. IHC will take care of the payments, and the client and cook can review each other in the end.
As I scrolled through the dishes and profiles of the cooks, there were some with some legit credentials under their belt with an extensive menu of dishes. If one of the dishes stands out, you can share the dish on social networks. Who doesn't want to look at picture of delicious food? Like!
This slideshow requires JavaScript.
"I book a new cook each week, experiencing a variety of unique flavors without leaving the house," Burgett explained.
For the home cook or semi-professional that wants to build a business, IHC provides a way to earn extra money on the side by doing what they love-but for any cook, they need to be prepared for the reviews. "Our goal is to find these 'undiscovered' cooks and help them build a cooking business around their own schedule," Burgett said.
Cook for others or book a personal chef by clicking here
Graphics provided by InHouseCooks.com