No Comments
UA's engineering teams compete for $15K at Design Day 2014
Creative sparks will fly at this year's Engineering Design Day on May 6, sponsored by the University of Arizona's College of Engineering. The event is a design spectacular featuring 64 completely original engineering projects by over 350 students majoring in various engineering disciplines. From unmanned aerial vehicles, surveillance systems, smartphone apps to a robotic lawn mower, Engineering Design Day promises to be full of innovation.
The event is being held at the North Ballroom in the UA Student Union Memorial Center. Some projects will be displayed on the UA Mall in front of Old Main to accommodate industrial-strength project demonstrations, such as race cars, robot lawnmowers and aquaponics. The event takes place from 10:00 a.m. – 4:00 p.m., with the awards ceremony to start promptly at 4:00 p.m.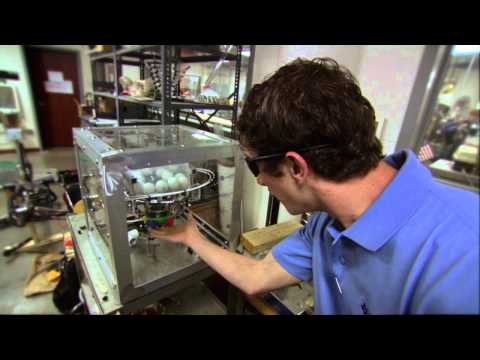 Student projects on display will include:
Unmanned aerial vehicles, or drones, for use in hazardous environments or to help search and rescue teams locate lost or injured hikers
Smartphone app that uses bicycle-mounted radar to warn cyclists about potential collisions
Border surveillance system camouflaged as a saguaro cactus
Resistance suit for astronauts to counter bone and muscle loss caused by extended periods in zero gravity
Smartphone app that tests users' hearing and works as a customizable hearing aid
Robot lawnmower – just relax and watch it cut your grass
Teams will be competing for a piece of $14,000 in prize money and take home one of the following awards: Best Overall Design Award, the Fish Out of Water Award, the Innate Art and Beauty of Engineering Award and Best Sustainable Engineering Award.
Stay tuned for AZ Tech Beat to announce the winners.
For more information on UA's Engineering Design Day click here
For AZTB's past coverage of University Advancement click here
Contributions from UA Engineering & Design Day 2013