11 Comments
Startup Mobile Safe Case signs multi-mill deal with co-founder LifeProof
If you've ever want to keep your valuables safe on-the-go, the founders of Mobile Safe Case have you covered. The patent pending technology allows an individual to lock and unlock precious cargo via the Mobile Safe smartphone app and a personalized pin number.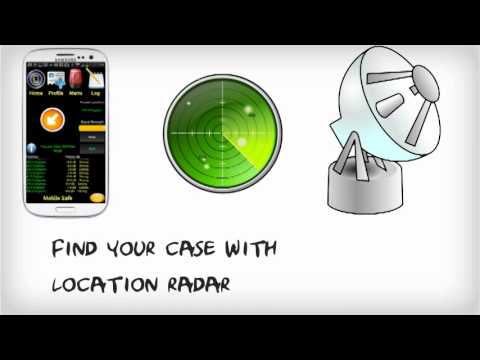 This startup has been on the fast track and recently entered into a multi-million dollar licensing deal with Dan Koziol, Co-Founder of LifeProof (sold to Otterbox), to help bring Mobile Safe Case to market. Koziol's expert knowledge will be a great benefit to the innovative product. The co-founder team consists of Bill Birgen, a veteran engineer who has worked with the likes of Sir Richard Branson and most recently worked with Paul Allen on the Stratolaunch aircraft, Justin Zastrow local entrepreneur with a specialty in mobile app development and holds three patents in this area, and Ira Hayes leading the project management side.
Zastrow stated, "Mobile Safe is ecstatic to redefine the marketplace by introducing a revolutionary product, that will control the physical world with the device you carry 95 percent of the time… Physical security with a digital lock!"
The case is a compact, polycarbonate and precious metal exterior casing, roughly the size of the iPhone 5, that can hold a few credit cards, business cards, keys, or cash.
The team also incorporated a health aspect to the case and app with the ability to secure medication and alert the individual (or family members) through push notifications if they forgot to take their meds.
Other basic features of the app include a password protected lock, location radar, activity log, reminder alarm, and personal profile. The location radar is especially important because it can notify the person if they become separated from the case and help them find it, and the activity log tracks every time the case is opened.
Future plans for the Mobile Safe Case include a line of handbags and other bags geared towards the travel industry.
For more information on Mobile Safe Case and to pre-order click here
Graphics provided by Mobile Safe Case