No Comments
Incubator desarrollo adds 18 new ventures to PHX Flight Program
Desarrollo, a community-based initiative and incubator, announced 18 new ventures into their Phoenix Flight Program. Desarrollo was founded by serial entrepreneur David Rice and launched in June. Rice is in full gear as he continues to create "strategic partnerships with Arizona's business leaders, angel to capital investors, CEOs, university presidents, foundations, and experts," all of whom will act as mentors to the ventures.
Each venture or "Flock," as Rice refers to each company, will receive mentorship, collaborative workspace out of Infusionsoft's 90,000 square-foot facility, $24,000 in Rackspace Cloud Services, $5,000 in Amazon Web Services, 1:1 consulting with Amazon and Rackspace architects and engineers, and professional services from Microsoft , Spotlight, Traklight and more.
"I am very excited to see the quality of businesses that understand the value of having their companies in Arizona. We are making it happen and attracting not only great businesses, but talented and exceptional people who will only make Arizona's business ecosystem even better," Rice said.
Rice also mentioned that many of these Flocks are relocating to Arizona from as far as Russia (CrowdBounce, KIBIBOX, Shooters Revolutions and Yo!Moments) specifically for the program-just another indicator that Arizona's entrepreneurial ecosystem is thriving for entrepreneurs.
Here are some of the ventures with a tech focus. For the complete list, click here.
Yo Moments is an early-stage startup creating the next generation of composite photos. The founders were discovered in San Diego and also won Startup Weekend in June 2013. www.YOmoments.com
CrowdBounce is a social market research and analytics company designed to "bounce" your ideas off a target market and get instant ad hoc reports with ease.  www.crowdbounce.co
Designstein is an online learning lab for creative professionals. www.DesignsteinU.com
Ensure Billing is a one-stop shop for practice management software that makes behavioral health, autism and ABA insurance billing simple and worry-free-and it's HIPAA compliant. www.ensurebilling.com
iCoachFitness offers a complete client management solution for facilities and fitness professionals. Their cloud-based, end-to-end solution provides fitness professionals with easy-to-use tools to track client progress and manage their business. www.icoachfitness.com
iReboot is a technology trade-in program that helps small to mid-size businesses get a higher ROI on their investment. www.ireboot.co
KIBIBOX is an online software company that delivers custom, tailored content to users via web and mobile apps and learns and adapts to a users' preference. www.KIBIBOX.com
OppenUp is a video advertising tool for job searchers and freelancers, that combines video applications and social feeds in a map to increase exposure for applicants. www.OppenUp.com
StageWebs is a talent search network for the entertainment industry. www.StageWebs.com
Shooters Revolution™ is for the basketball fan and player, their EVO ONE is a sensorized basketball that measures the basketball's motion in flight. www.shootersrevolution.com Watch how it works here.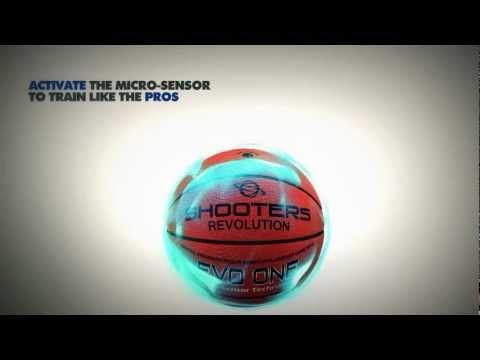 Read more coverage about desarrollo from AZTB here.
desarrollo [de-sar-rol'-lyo] – Spanish for development